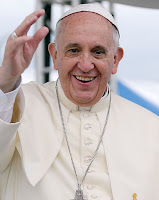 Korea.net
Pope Francis, Supreme Pontiff of the Roman Catholic Church, has been causing quite a stir this week with his visit to the U.S. cities of Washington D.C., New York, and Philadelphia. Throngs of people have turned out to greet him, listen to him speak, or attend Mass celebrated by him. The 24-hour news media have provided pope coverage 24 hours a day during his visit. U.S. political leaders invited him to address a joint session of Congress, and today he gave a speech to the U.N. General Assembly. Many of this country and the world's most powerful have gone to great lengths to shake his hand.
And he, Pope Francis, in his usual humble way, has turned his attention during this U.S. visit to the poor, the homeless, the imprisoned. His message has been one of love, forgiveness, acceptance, and the need to care for the planet which God gave us to live on.
A Pope of Firsts
Most people know that he is the first pope to be born in the Americas; He is Argentinian, born in Buenos Aires. His birth name, which he used up until he became pope in 2013, is

Jorge Mario Bergoglio.
He is the first pope to take the name of Francis, in honor of St. Francis of Assisi, an Italian saint who gave up a life of wealth in favor of extreme poverty and who believed it is the duty of all to protect nature.
He is the first Jesuit to become pope. Jesuit priests belong to the Society of Jesus, an organization founded by St. Ignatius of Loyola in the 1500's. Missionary work is their core, but they may be most famously known for their academic prowess and the large number of topnotch colleges and universities they have founded, including Georgetown, Boston College, and Marquette University. Jesuits tend to be "free thinkers," which is maybe why there hasn't been a Jesuit pope before now.
You might have even heard that he is the first pope in 110 years who refuses to live in the Vatican's grandiose

Apostolic Palace.

Instead, he lives in a simple apartment

in the Vatican guesthouse, the Domus Sanctae Marthae, (St. Martha's House), on the edge of Vatican City. He has apparently said that he doesn't like being isolated and he enjoys daily contact with ordinary people, which these more humble quarters allow.
And of course, he refuses to ride in limousines, preferring instead his favorite used Fiat while in Rome and a modified Jeep Wrangler Popemobile for his U.S. visit.
5 Interesting Facts About Pope Francis
Much is already known about this very public man, but there may be some things you hadn't heard. For instance,
1) Pope Francis has nine Twitter accounts! Each is in a different language. His English language Twitter account has 7.34 million followers
(as of this posting). Worldwide his number of followers is second only to that of U.S. President Barack Obama with somewhere in the neighborhood of 20 million global followers. However, with an average of 9, 929 retweets-per-tweet, he is considered the most influential tweeter on the planet.
2) Pope Francis once held a job as nightclub bouncer. Obviously, this was before he joined the priesthood. He also worked as a janitor, sweeping floors, and as a chemical technician which is what he studied in college before he got his advanced degrees in philosophy and theology.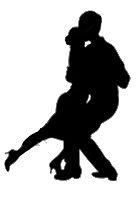 3) You can probably guess that Pope Francis is a soccer fan—a HUGE soccer fan by his own account. He has been a lifelong, passionate supporter of Argentina's San Lorenzo football team. He has said that his love for that particular sport and team is "part of my cultural identity." But you might not know that another part of his cultural identity is that he used to dance the Tango! He has admitted to a biographer that he "loves tango" and that there was a certain young woman that he used to share his love of tango with.
4) It might not surprise you to learn that when Francis, then Jorge, was promoted to Cardinal in 2001 he asked those who supported him in Argentina not to come to Rome to attend the ceremony, but instead to take the money they would have spent on the journey and donate it to the poor. Nor to learn that in 2005 he supposedly came in second in behind Cardinal Joseph Ratzinger, who was then elected Pope Benedict XVI upon the death of John Paul II. However, did you know that Pope Francis' mother did not want him to become a priest in the first place? According to Francis, she eventually acquiesced and even asked for his blessing once he was ordained.
5) Pope Francis was the proud owner of not one, but two Harley Davidson motorcycles for a short while. A very short while, it turns out. The motorcycles were originally intended as a gift from Willie Davidson, grandson of the original founder of the Harley Davidson company, to Pope Benedict XVI to commemorate the 110th anniversary of that famous company in 2013. In fact, that pontiff had blessed and signed the two gas tanks the previous year. But Benedict abdicated before he could take possession of the Hogs, and so they ended up in Francis' garage. Hand-me-downs, I guess you could say.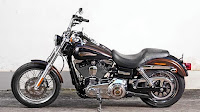 Both cycles—a Dyna Super Glide and a Heritage Softail Classic—along with a leather Harley
Davidson jacket signed by Pope Francis—were sold at
auction, with the Dyna Super Glide fetching around $327,000 in 2014. One
lucky rider managed to snag the Softail Classic for a bargain price of $67,700
a year later. The leather jacket? Reports are that it was snatched up for
somewhere in the neighborhood of $80,000. All proceed went to the Pope's favorite
soup kitchen charity in Rome.
There are no
reports of Francis having ridden either of the Hogs, but c'mon! A
soccer-loving, tango-dancing former nightclub bouncer who defied his mother and
refuses to ride in limousines? Can't you just picture it? Sneakin' out after
dark… shrugging on the leather jacket…v-room v-room…!
What goodies have you heard about this popular Pope? Post your comments here. I just love hearing about this man!