Hello! And welcome to the revival of Musings of a MadCityWriter.
I started this blog some years ago and took a hiatus to delve into genealogy and work on my historical novel, Courting the Sun: A Novel of Versailles (more on that in another post). The idea for the book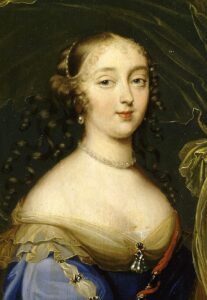 arose from my fascination with genealogy and the discovery of my family lineage (mostly French-Canadian, a little Danish, some Irish, British, Native American, Jewish), and my discovery of a slew of 7th-and-8th-great-grandmothers who were part of an immigrant group to Canada called Les Filles du Roi (Daughters of the King).
I'm also working on a new mystery series set in 17th century Paris. My sleuth is a young woman apprenticing in her father's apothecary shop on the Ile de la Cité, the island in the middle of the Seine upon which Notre Dame Cathedral sits. I am really excited about the characters that are popping up in the first book in the series!
In posts to come, I will share some of the fascinating things I have learned and am still learning as I do research for my books–because I LOVE research. And I love sharing what I learn.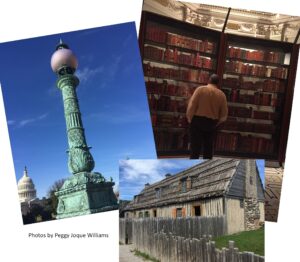 As in past posts, I'll interview and profile fascinating people and write about topics that intrigue me, current as well as historical.
And books! I'll introduce you to books that I love and authors that I've gotten to know–and some I wish I knew.
So, I hope you will stick with me. Let your friends know about my blog. And comment on what you read. I'd love to hear your reaction to my posts and suggestions for other areas to explore.
Question: When you pick up a book, what is your favorite historical era to read about? And do you prefer fiction or nonfiction?  I'd love to hear your thoughts in the comments.