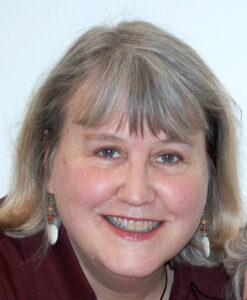 About Author Peggy Joque Williams
Peggy Joque Williams has spent years supplementing her work as an elementary school teacher with her passion for freelance writing. More recently she has taken on the role of freelance editor and has even done some back-of-the-book indexing.
Her non-fiction articles have been featured in both print and online media. She has written numerous corporate and educational video scripts that have been produced locally. Her blog, Musings of a MadCity Writer, focuses on the celebration of life and culture through interviews, observations, and essays.
Peggy has proven to be the consummate co-writer. With author Christine DeSmet, she has co-written several award-winning and optioned screenplays. They have even dabbled in writing theatrical plays.
Her On the Road mystery series was co-written with Mary Joy Johnson. On the Road to Death's Door and On the Road to Where the Bells Toll are both available through Amazon in paperback, for Kindle, and as an Audible audiobook narrated by actor Jane Oppenheimer
Peggy recently signed with Black Rose Writing, a small traditional press, to publish her first historical novel, Courting the Sun: A Novel of Versailles, which takes place in 17th century France. The launch date is set for May of 2024.
A graduate of Michigan State University, and with a Master's Degree in Education from the University of Wisconsin-Madison, Peggy has combined her teaching and writing experience to teach creative writing for Madison College's Dept. of Continuing Education and to present a variety of writing workshops for the UW-Madison Division of Continuing Studies as well as public libraries and community centers.