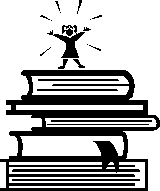 I
have recently retired from forty years of teaching. It was a rewarding forty years, and I have to admit my job defined me. Most people look at retirement as the ending
of something, but I see it as the opportunity to embrace something new in my life. I don't
expect to stop teaching. At some point, after the wonder of having whole days
to do nothing or to do whatever I want, I expect to either tutor, find a part-time
job, or volunteer as a teacher. Teaching
is a skill set I have no intention of letting go of.
But
I am also an avid learner and a writer. So, three weeks ago I took a deep
breath and stepped away from my teacher desk, walked out the door of my school,
and took the plunge into the next adventure in life. I'm still figuring out
what shape that adventure will take, but poking around, I have come across some
interesting guideposts. One of those guideposts is by a
blogger I have only just discovered: her name is Maria Popova and her blog is
called Brain Pickings.
From
what I gather, Ms. Popova contacted a few friends in 2006 announcing her intention
to start "a weekly digest featuring five stimulating things to learn about each
week." Apparently her Brain Pickings
became so popular that her readership grew from the few friends to over a
million readers from all over the world. I, of course, am generally late to the
party, so it looks like I have nine years of Brain Pickings to catch up on. But I look forward to exploring Ms. Popova

's backposts.
What
first caught my attention, however, was an entry from October of 2013 titled, "7 Things I Learned in 7 Years of Reading, Writing, and Living." In this short
essay, Ms. Popova explained that she is often asked
to offer advice to young people who are just beginning their own voyages of
self-discovery, or to "those reorienting their calling at any stage of life." That
would be me! And while she doesn't like to use the word "advice" she does
offer these seven tidbits of "learning." Here they are in the short version:
Allow yourself the uncomfortable
luxury of changing your mind.
Do nothing for prestige or status
or money or approval alone.

Be generous.

Build pockets of stillness into
your life.

When people try to tell you who

you

are, don't believe them.

Presence is far more intricate and
rewarding an art than productivity

Expect anything worthwhile to take a long time.
Of course, she
expands on each of the above and gives credit where credit is due. I recommend
you read her entire post for yourself. But
when I think about the people in my circle that I admire the most, they
seemingly embrace (likely naturally) most if not all of these precepts and live their lives being generous, being present, willing to work on
their passions over the long haul, and do it for satisfaction rather than
prestige, status, or money (most of which they attain regardless). I'd love to say these seven tidbits of
learning are the mantra I live by, but I have to admit that they are only what I
strive for. But striving is good, right?


Maria Popova also lists her seven favorite Brain
Pickings posts, which provide a good starting point for exploring her blog,
the first of which is the intriguing sounding "The Art of Looking: What 11Experts Teach Us about Seeing Our Familiar City Block with New Eyes." I am off to read that one. Perhaps you will, too?


Let me know in the comments if you find one or more of her posts that particulary speak to you. I'd love to hear from you!